ABOUT US

Mechanical Engineering for People, Society, and a Better Future
Mechanical Engineering for People,
Society, and a Better Future
From smartphones and laptops to robots and airplanes, modern technology surrounds us, changing and enriching our lives in many ways. Our modern way of life would not be possible without energy technologies that include power generation to recycling. Mechanical engineering plays a major role in supporting and developing many of these technologies, and it wouldn't be an exaggeration to say that modern society is founded on the science of mechanics.
In recent years, rapid technological advances have led mechanical engineering to integrate with other fields such as information engineering, electronics, bioengineering, and chemistry. The scope of mechanical engineering research continues to expand, stretching from analysis on a microscopic scale of 1/100,000 of a millimeter to the astronomical endeavor of analyzing the airflow of the entire planet. Furthermore, the theories and ideas of mechanical engineering extend to sports, social systems, ergonomics, the arts, and other fields, making mechanical engineering a vital discipline in solving today's social issues and creating a better tomorrow.
ACADEMICS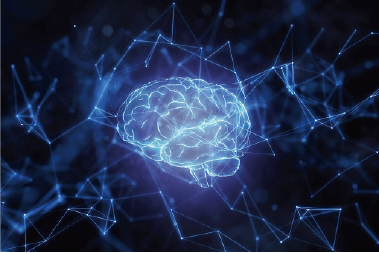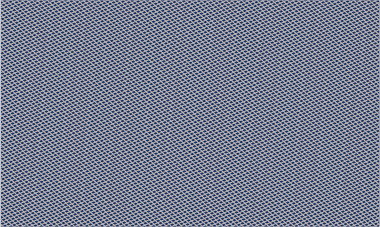 Cultivating Inventive Mindsets

The Four Mechanics of Advanced Technologies

Our Mission to Train Global Leaders
RESEARCH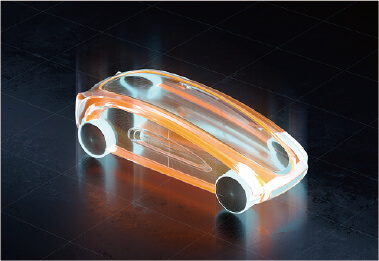 Invention is at the heart of the Department of Mechanical Engineering. Research has traditionally focused on the "evolution" of existing technologies. But as research grows broader and more complex, evolving existing technologies alone are not enough. Today, research requires ideas that can see to the core of complex phenomena and facilitate novel approaches from unique perspectives. In other words, research needs invention.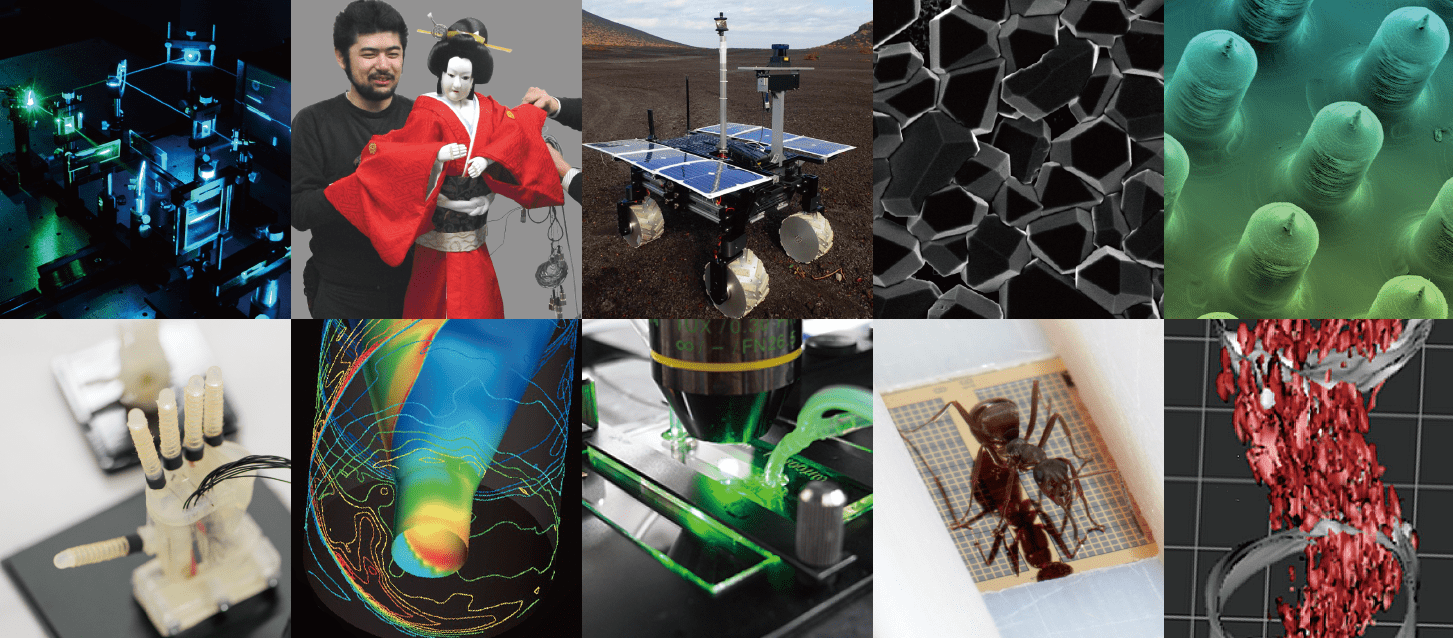 Research visits the world of the minuscule with micro and nano technologies. It explores the global environment to create a livable society. It challenges the unknowns of space. Research develops remote control technology and robots capable of extending our reach. It creates the equipment necessary to support an aging society. The Department of Mechanical Engineering is home to all this and more. Our advanced research and new inventions solve social problems and contribute to human progress. To learn more, please visit the Faculty page.
FACULTY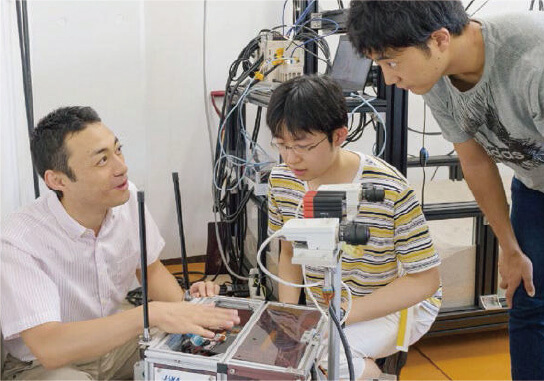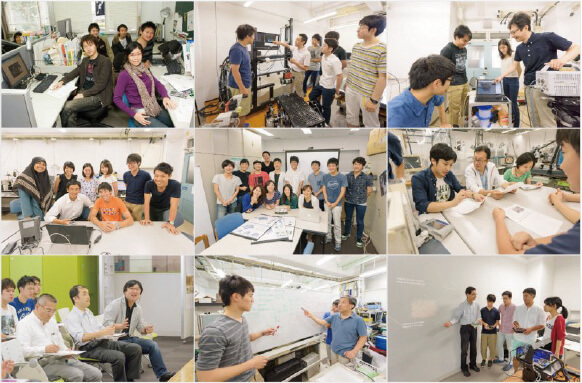 With laboratories run by an elite group of academic faculty and far-reaching research themes across a variety of fields,students can dive into research that ignites their passion.
CAREERS
Mechanical engineering is an expansive field that can lead to employment in almost any industry. Roughly 70% of undergraduates who complete their degree go on to master's degree programs, and about 10-20% go on to doctoral programs in engineering.
Graduates of the Department of Mechanical Engineering are generally employed by: IT/communications companies, software development companies, companies that deal with infrastructure (electricity, gas, and transportation), and manufacturers across industries including electronics, automobiles, robots, medical equipment, chemicals, and food. In addition, a number of students find that their technical skills and ability to identify the essence of an issue lead them to careers in trading companies, advertising agencies, and construction companies, or roles as university professors, researchers at public institutions, and entrepreneurs.
Alumni Voices
Ken Endo

Chairman and Representative Director, Xiborg Inc.

Prosthetics Engineer

Ken Endo

Chairman and Representative Director, Xiborg Inc.

/

Prosthetics Engineer

He received his B.S. in Department of Mechanical Engineering in 2001, and his M.S. from the Graduate School of Science and Engineering in 2003. After graduating, he joined the Biomechanics Group at the MIT Media Lab in 2003. He received his Ph.D in 2012. After returning to Japan, he worked as an associate at Sony Computer Science Laboratories, Inc.. In 2014, he founded Xiborg Corporation to develop prosthetic feet for athletes. He was selected as one of 35 innovators under 35 by MIT's Technology Review in 2012 and as a Young Global Leader at the 2014 Davos Forum.

Why did he start my research?
The reason why he joined the Department of Mechanical Engineering was the appearance of ASIMO, a humanoid robot released by Honda Motor Co. in 2000. He felt the potential of robots to contribute to society, and started research on bipedal robots. He started working on research of bipedal robots. He then became involved in research on bipedal robots when a junior in his high school years developed osteosarcoma. This led him to research on prosthetic legs instead of robots.

As an engineer, I would like to say to my juniors is "Don't believe what adults tell you. Today is a time of great technological change. technology is currently in a period of great change. We are experiencing a series of events that adults who lived in earlier times could not cope with. Even I am having a hard time keeping up with the changes. I may be one of the last generations to keep up with the changes. It is your generation, the current students, who will be able to cope with the new era. It is your generation, the current students, who will be able to cope with the new era. I hope that each one of you will move forward with confidence and the spirit to pave the way for the new era. I have high expectations for you!

Yurika Nakano

Japan Aerospace Exploration Agency (JAXA)

Flight Director

Yurika Nakano

Japan Aerospace Exploration Agency (JAXA)

/

Flight Director

After graduating from the Department of Mechanical Engineering at the Faculty of Science and Engineering in 2012, she joined JAXA. After working in the Thermal Environment Control Group in charge of heat removal and environmental control for Kibo's operation and control, she was certified as a JAXA Flight Director. In 2017, she passed the certification examination for KOUNOTORI Flight Director. His motto is "Aggressive attitude.

Why did She start my research?
In the second grade of elementary school, she was fascinated by astronauts, and after that, she continued to have an interest in space and manned space technology.

The Department of Mechanical Engineering is a place where you can learn all the basics properly. I studied fluid dynamics in the Matsuo Lab, and because of that background, my first position was not as a flight director, but on the FLAT team, which was responsible for thermal and environmental control of Kibo. I was not a flight director. Fluid mechanics really came in handy there. There are times in your life when you have to make several decisions, such as which department you will enter or which laboratory you will join at university. You never know how it will lead to your future until you actually experience it. At the timing of every decision, I want you to think hard, think about it a lot, and talk with various people."

Takashi Asanuma

Japan Digital Design, Inc.

CXO

Takashi Asanuma

Japan Digital Design, Inc.

/

CXO

Born in Tokyo, 1976. Graduated from Keio University, Faculty of Science and Technology, Department of Mechanical Engineering, and completed the master's course in Integrated Design Engineering at the same university.
He joined Toshiba Corporation in 2001. After gaining experience as an industrial designer in the video equipment and consumer electronics divisions, he was transferred to a Toshiba Group company in North America as a design director in 2013.
Since then, he has been involved in strategic planning and corporate branding work for the design division.
From May 2018, he has been working at Japan Digital Design Corporation (hereafter JDD) to develop the experience design process and set up the design team at the company, and was appointed Chief Experience Officer in September of the same year.

He entered the Department of Mechanical Engineering because he wanted to work in a job related to manufacturing.
In his third year of college, he decided to become an industrial designer so that he could find a problem and give shape to an idea that would solve it.
He learned that there was a professor from Nissan's design department in the graduate school and entered his professor's laboratory without hesitation. While studying design theory at graduate school, he attended a design school to learn the basics of industrial design, graduated, and joined Toshiba's design department.
GETTING HERE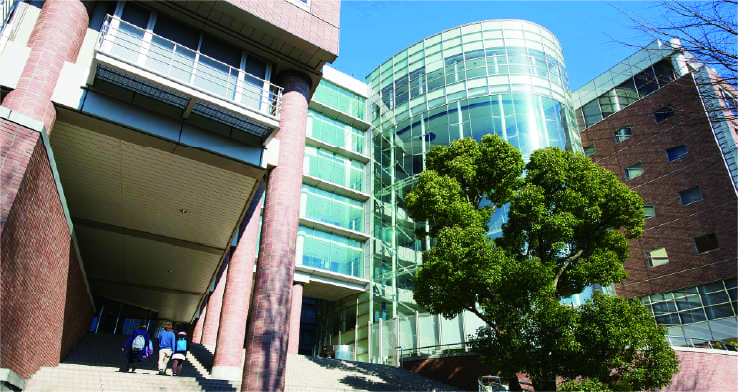 Keio University Yagami Campus
-

Address

3-14-1 Hiyoshi, Kohoku-ku, Yokohama, Kanagawa
Department of Mechanical Engineering, Faculty of Science and Technology, Keio University.
-

Public Transportation

Tokyu Toyoko Line – Tokyu Meguro Line – Yokohama Municipal Subway Green Line
15-minute walk from Hiyoshi Station
*Tokyu Toyoko Limited Express trains do not stop at Hiyoshi Station.
MORE INFORMATION
International Exchange and Study Abroad

We offer several international exchange programs
that allow our students to explore the world.

Awards

Learn about awards received by undergraduates,
graduates, and faculty both within Japan and abroad.